Plantes Ferry Complex
is located at 12320 upriver drive,
Spokane Valley WA.
At the complex we proudly maintain and operate 13 soccer fields.  While the primary use is soccer, we can rent individual fields or our entire facility for a variety of sporting events including, but not limited to, soccer, cross country, rugby and even weddings.
If you would like to inquire about renting our facility for your next game, practice or event, please contact us at fieldrental@plantesferrycomplex.com or (509) 922-7910.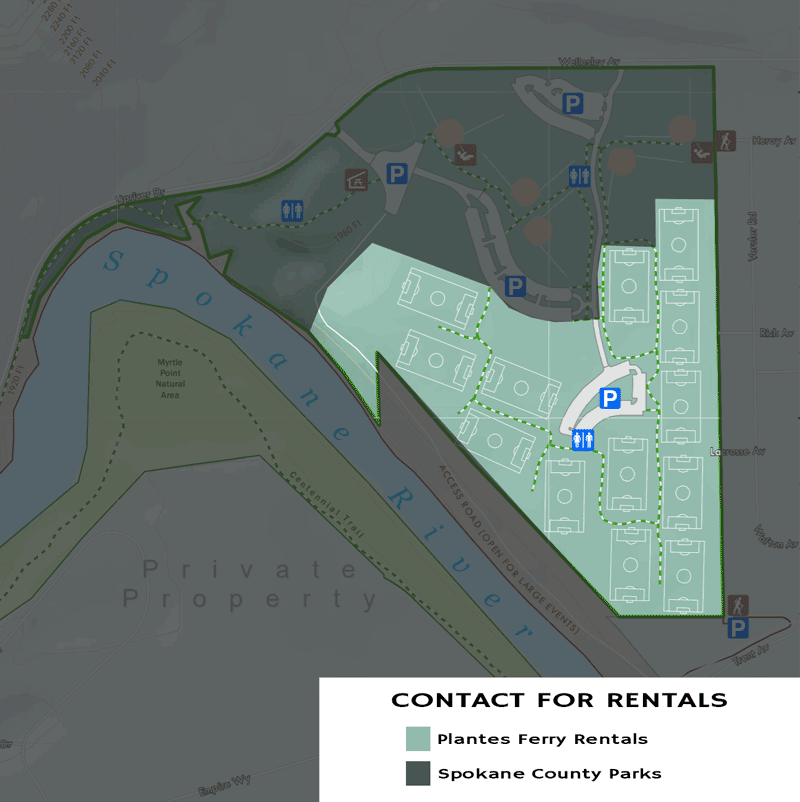 Soccer Fields Contact
Organization: Plante's Ferry Complex
Phone: (509) 922-7910
Email: fieldrental@plantesferrycomplex.com
Softball Fields Contact
Organization: Spokane County Parks
Phone: (509) 477-4730
Web site: Spokane County Parks
To contact the Baseball / Softball field rental office
Please call Joel at 509-477-2723 with any questions.
Soccer Fields Rentals
Field Request* open for all Users on the below dates for the below months. All requests must be submitted in electronic format to fieldrental@plantesferrycomplex.com starting at 8:00 am on the date(s) below:
Submission open 5/6/19 for June 1st – August 31st
Submission open 8/1/19 for September 1st – November 30th
Submission open 2/1/20 for March 1st – May 31st, 2020
*field requests will be accommodated to the best of our ability however are not guaranteed until confirmed in writing by our office, Spokane Valley Junior Soccer Association ("SpVJSA").
Download the 2019-2020 Application and Usage Agreement for Non-Tournament Activities
Field Locations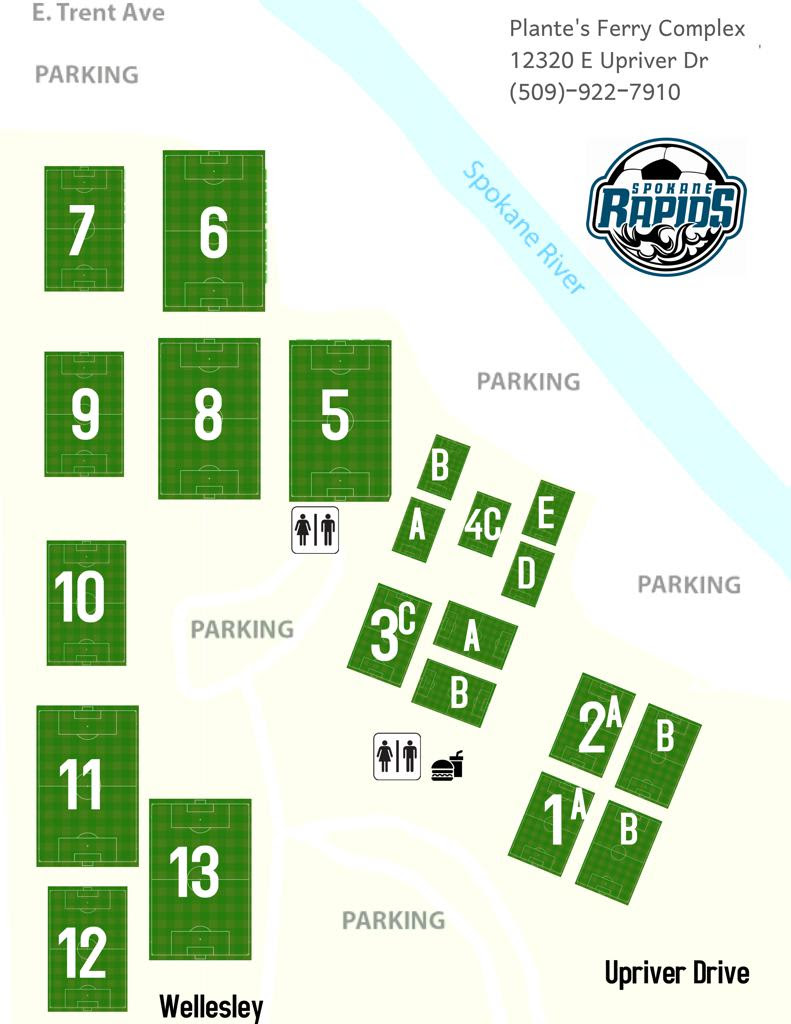 To join a recreational soccer team
contact the Spokane Rapids.