Plantes Ferry Complex
is located at 12320 upriver drive,
Spokane Valley WA.
Plante's Ferry Sports Complex is a multi sport stadium home to 5 softball fields and 13 soccer or "rectangular" fields. The softball fields are maintained and operated by the Spokane County Parks Department. The rectangular fields are maintained and operated by the Spokane Valley Junior Soccer Association.  In addition to soccer events, facility rental is available for a variety of other sporting events. In the recent past, the Plante's Ferry Complex has hosted major cross country, rugby, and lacrosse events.
If you would like to inquire about renting our facility for your next game, practice or event, please contact us at fieldrental@plantesferrycomplex.com or (509) 922-7910.
COVID-19 Update
"STAY HOME, STAY HEALTHY" GUIDANCE FROM THE STATE ON PARTICIPATING IN OUTDOOR RECREATION, AND WHAT IT MEANS FOR PLANTE'S FERRY

State Parks and State DNR and DFW recreational lands and all recreational fisheries have all temporarily closed through at least 4/8. Many National Parks, National Forest Facilities, and other federal recreation sites are closed as well to discourage travel and slow the spread of the virus under the Governor's "Stay Home, Stay Healthy" order.
At this time, Plante's Ferry Sports Complex will remain open for public use. We'll continue our essential maintenance activities at the park. Visitors should be aware that all restrooms are closed and there are no portable restrooms at this time. Please plan accordingly.
GOVERNOR INSLEE'S RECOMMENDATIONS FOR OUTDOOR ACTIVITY:
Do outdoor activities only with folks in your immediate household (not extended families)
Do outdoor activities close by your home, instead of traveling to do them (if you have to take a car, maybe it's too far
If you encounter others maintain a minimum of 6-feet social distance
Gatherings of any size are not allowed outdoors, just as they are not allowed indoors, that includes buddies getting together to go on a hike
Stay healthy everyone! We're looking forward to the day we can host in our full capacity once again.
More info at Washington State Department of Health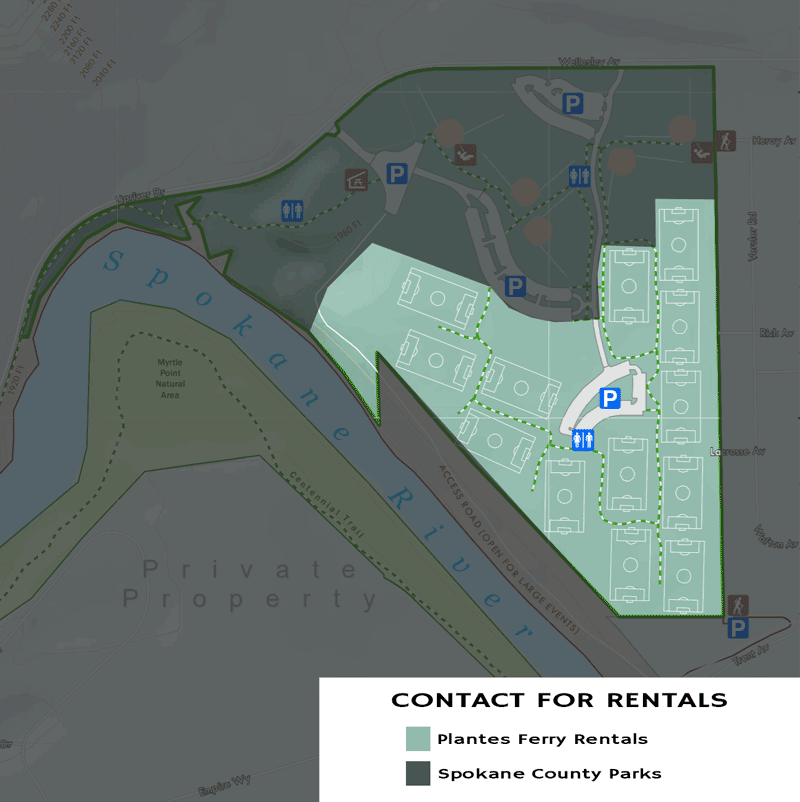 Soccer Fields Contact
Organization: Plante's Ferry Complex
Phone: (509) 922-7910
Email: fieldrental@plantesferrycomplex.com
Softball Fields Contact
Organization: Spokane County Parks
Phone: (509) 477-4730
Web site: Spokane County Parks
Contact: Joel Blockman 509-477-2723
Rectangular Field Rentals
Field Request* open for all users on the below dates for the below months. All requests must be submitted in electronic format to fieldrental@plantesferrycomplex.com starting at 8:00 am on the date(s) below:
Submission open 5/6/19 for June 1st – August 31st
Submission open 8/1/19 for September 1st – November 30th
Submission open 2/1/20 for March 1st – May 31st, 2020
*field requests will be accommodated to the best of our ability however are not guaranteed until confirmed in writing by our office, Spokane Valley Junior Soccer Association ("SpVJSA").
Download the 2019-2020 Application and Usage Agreement for Non-Tournament Activities
Field Locations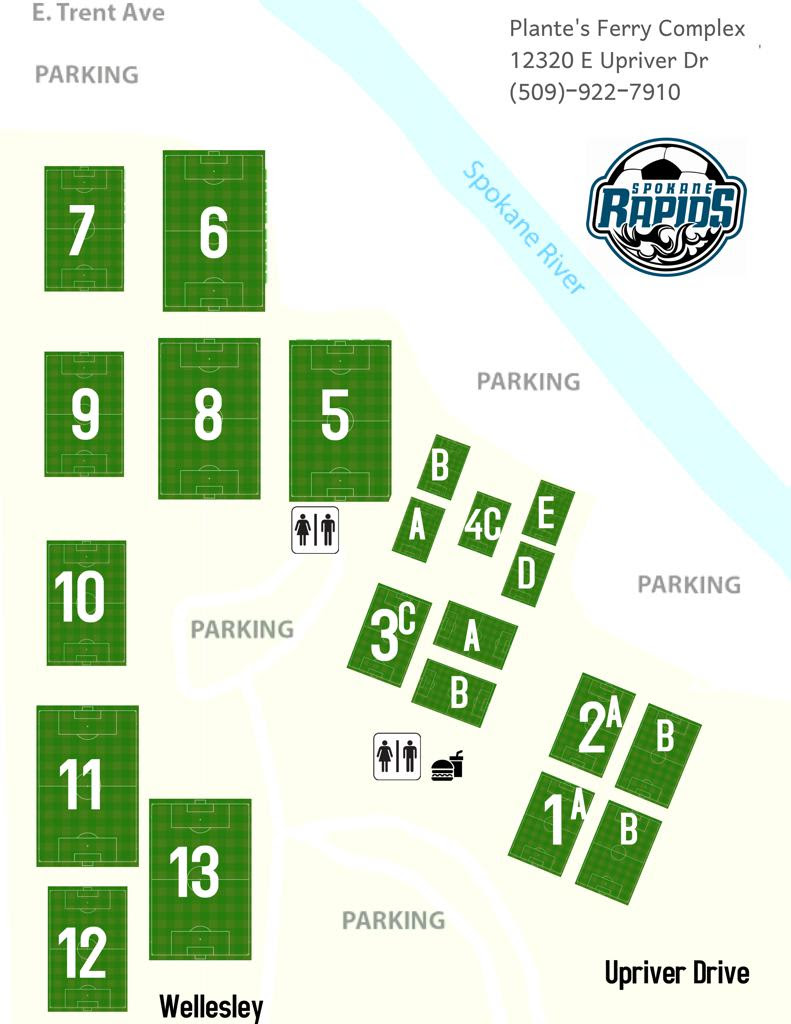 To join a recreational soccer team
contact the Spokane Rapids.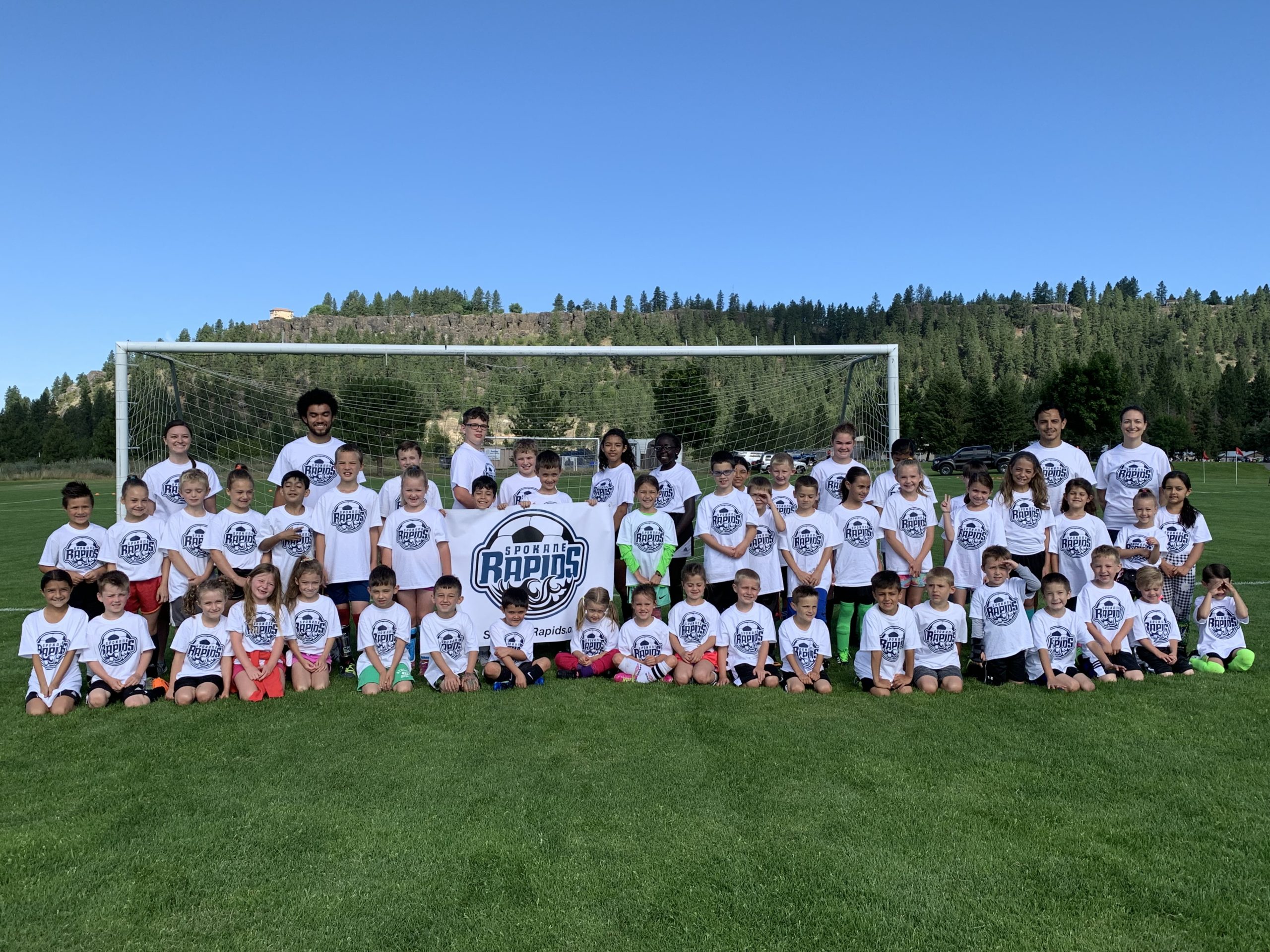 A photo from March 31st 2020: